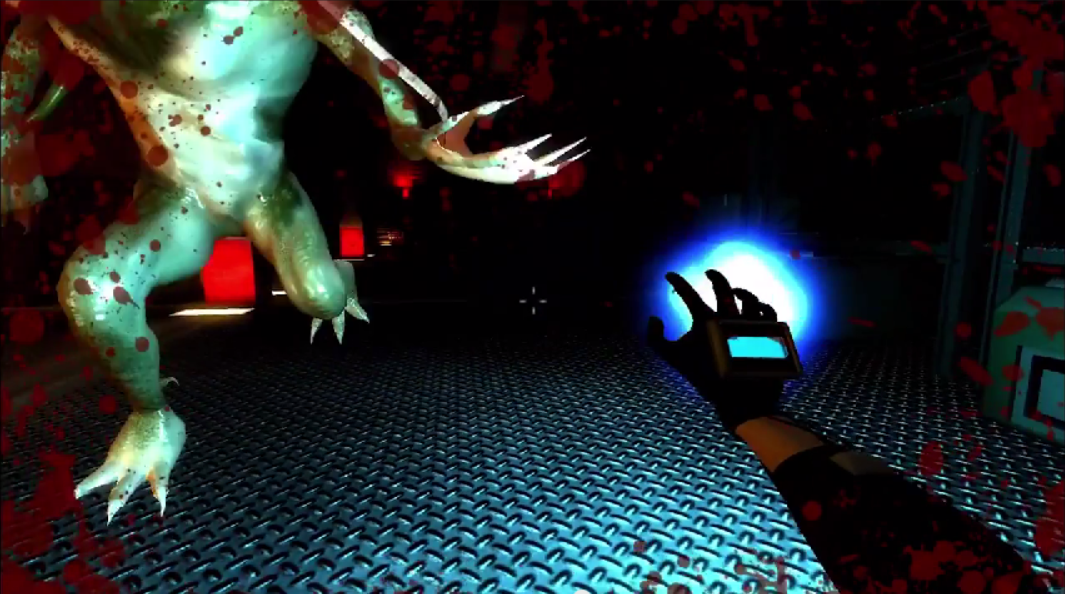 Finalist in the Intel Student Games 2014 competition
An entire class of students was assigned to remake "The Unseen" as Drexel's entry into an Intel sponsored competition at GDC 2013.
An atmospheric sci-fi horror, players must stealthily navigate levels which using a handheld device to charge and launch orbs of energy.  These orbs can be used to light the levels and power machinery, but can also attract and supercharge the enemy.
Improvements from the first game include better graphics, much more content, cinematics, and improved enemy AI. The project was almost completely designed and rebuilt from scratch.
The biggest drawback of this game arose from the conflicting visions and the school-enforced "everyone has a say in every part of the project" philosophy which lead to lots of deadlocks, arguments, and wasted time.
This game was made by a large team, my role was as head programmer, assistant gameplay designer, and co-manager of the team.
While the finished version is not public, a tech demo is available at http://dylanyates.com/theunseendev.html
Released: March 20, 2014
Made With: Unity
Made For: Drexel's Game Development Workshop 2
Awards: Finalist in the Intel Student Games 2014 competition
Team:
Ryan Daugherty: Head Programming, Team Lead, Assistant Design
Throughout the course of development Team Unseen had 20 members in varying capacities. The primary team composed of 5 team leads and seven other dedicated members.