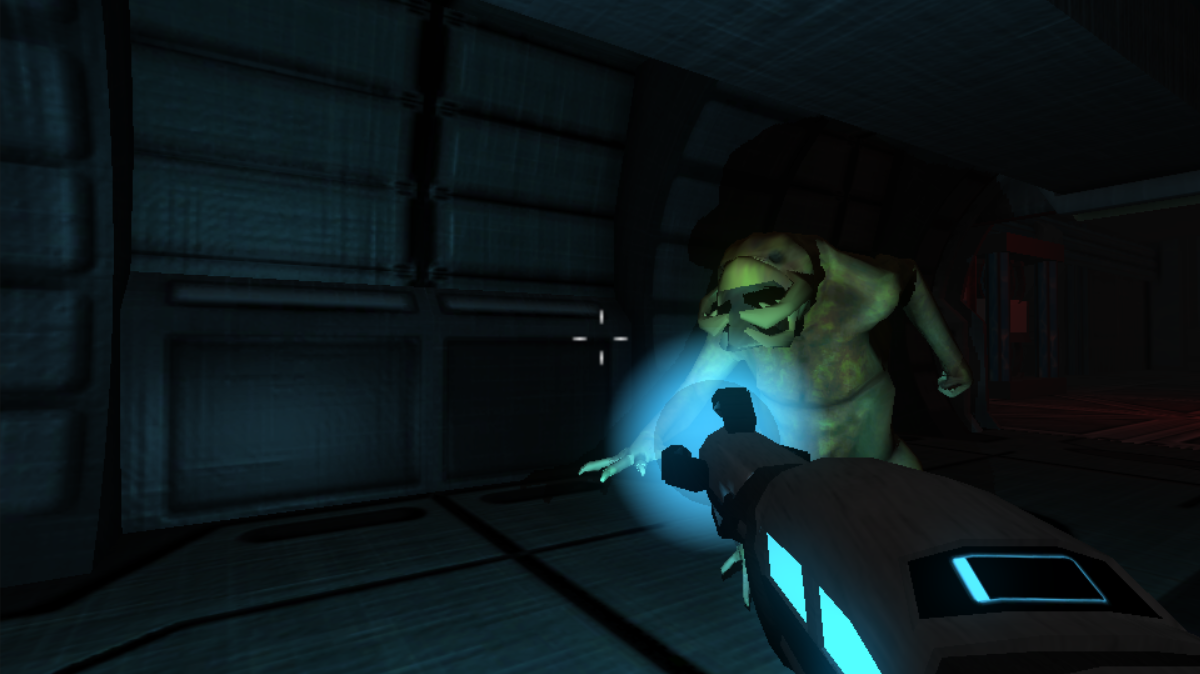 Voted "Best Game of Game Development Workshop 1"
Developed in eight weeks by a small team for Drexel's Game Development Workshop 1, The Unseen is an atmospheric horror game about avoiding deadly aliens while navigating an abandoned ship.  Rationing your energy, you must launch orbs of energy to light your way and power machinery, but be careful: you aren't alone!
The game was chosen to be redesigned by a larger team, but the original smaller project is more representative of the original team's goals.
This was a team game, my role was as the lead programmer and assistant designer.
Playable At: http://dylanyates.com/theunseen.html
Released: December 10, 2013
Made With: Unity
Made For: Drexel's Game Development Workshop 1
Awards: Best of Drexel's Game Development Workshop 1
Team:
Ryan Daugherty: Programming, Assistant Design
[1 name withheld]: Assistant Programming, Documentation
[1 name withheld]: Programming, Technical Direction
[1 name withheld]: Art, Design
[1 name withheld]: Art
[1 name withheld]: Art